2023 Charles A. Elsberg Lecture
Thursday, September 28, 2023
6:30 pm – 9:30 pm
Dress code is cocktail attire
Location
The Columbus Citizens Foundation
8 E. 69th Street
New York, NY 10022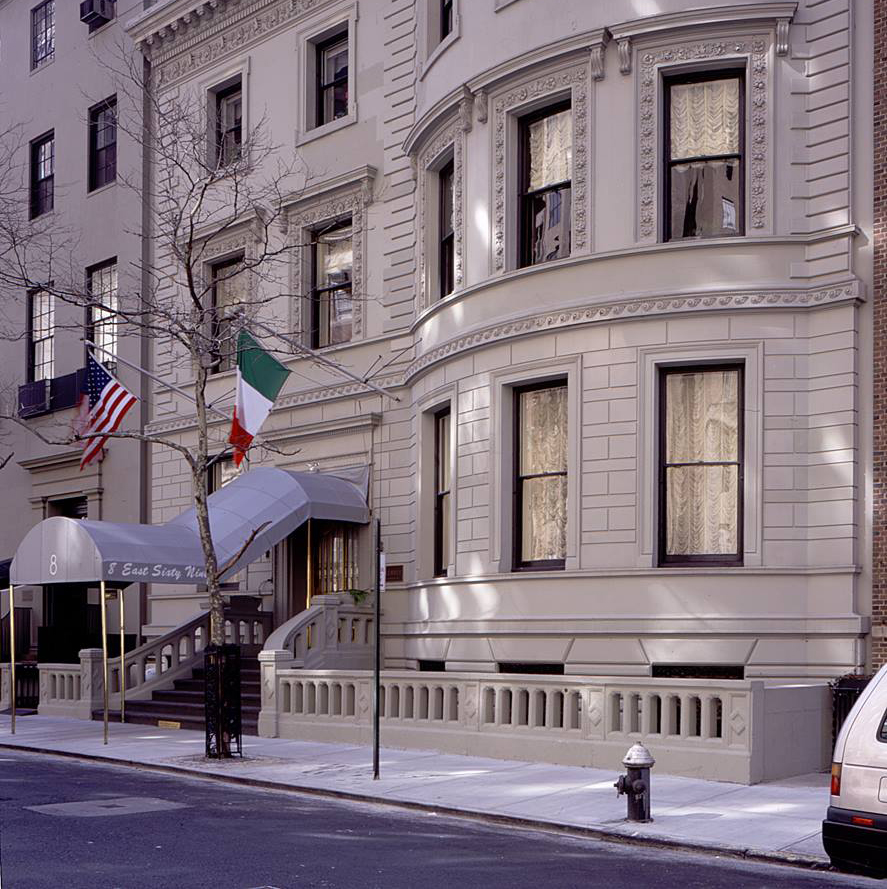 2023 Agenda
6:30pm – Drinks and Networking
7:30pm – Welcome Remarks from Dr. Howard Riina and Dr. Sean Lavine
7:35 pm – Remarks from Sponsor (Styker)
7:40pm – Seated Dinner
8:20pm- Dessert and Tonight's Elsberg Lecture, Reflections on Leadership
Honored Speaker: John Golfinos, MD
Professor, Department of Neurosurgery at NYU Grossman School of Medicine
Professor, Department of Otolaryngology-Head and Neck Surgery at NYU Grossman School of Medicine
Gray Foundation Chair of Neurosurgery
Co-Director, Brain Tumor Center, Perlmutter Cancer Center
9:10-9:30pm – Closing Remarks and Adjourn
Tickets
$200 – Resident/Fellows Ticket
$225 – Member Ticket
$250 – Non-Member Ticket
About The 2023 Lecturer
John G. Golfinos, MD
I was born and raised in the Big Apple—a child of the concrete—and I can't imagine living or working anywhere else. After training in Phoenix, Arizona, I felt the pull to come back to New York City. NYU Langone's Department of Neurosurgery was growing rapidly, and I joined the team in 1995 to be a part of this exciting medical center.
As a neurosurgeon specializing in brain tumors, I treat most varieties of benign and cancerous tumors that can occur in the brain. I'm a Mr. Fix It kind of guy by nature, so I love the technical aspects, investigative work, and the dedication that my job demands.
I've devoted a good part of my career to researching neurofibromatosis type 2, a genetic disease that causes complex tumors to grow in the brain and spinal cord. These tumors affect the nerves responsible for hearing and balance. Those of us working in the Department of Neurosurgery are also at the forefront of stereotactic surgery, which enables us to view critical pathways of the brain through a microscope during surgery, locate a tumor, and determine more precisely which areas to remove.
I want my patients to have the same knowledge of their surgery as I do, because the unfamiliar is scary. I love that patients come to us expecting a perfect outcome, because we're going to do everything we can to get as close to it as possible.
Additionally, I'm proud to have been named one of America's top doctors by Castle Connolly for more than 10 years.
Credentials
Positions
Gray Foundation Chair of Neurosurgery
Co-Director, Brain Tumor Center, Perlmutter Cancer Center
Board Certifications
American Board of Neurological Surgery – Neurological Surgery, 1998
Education and Training
Residency, Barrow Neurological Institute, Neurosurgery, 1995
MD from Columbia University, 1988