2022 Charles A. Elsberg Lecture
September 15, 2022
6:30 pm – 9:30 pm
Dress code is cocktail attire
Location
The Columbus Citizens Foundation
8 E. 69th Street
New York, NY 10022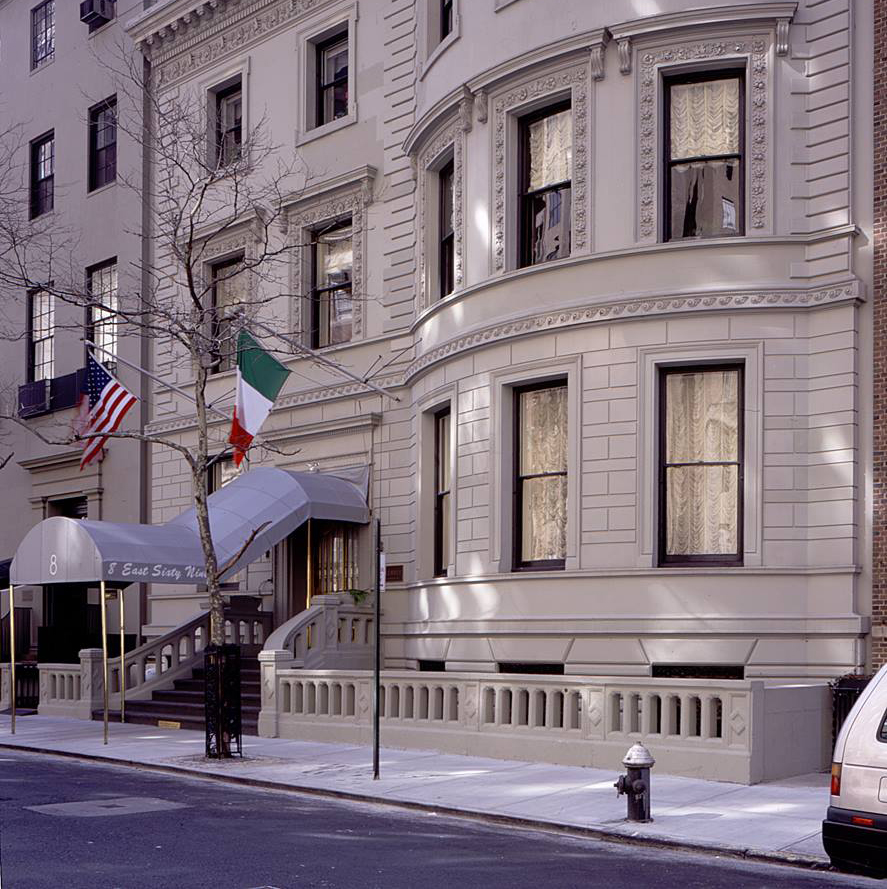 Agenda
6:30pm – Drinks and Networking
7:30pm – Welcome Remarks from Dr. Michael Schulder & Dr. Howard Riina
7:35pm – Sponsor Remarks from Stryker
7:40pm – Seated Dinner
8:20pm- Dessert and Tonight's Elsberg Lecture, Reflections on Leadership
Honored Speaker: Fredric B. Meyer, M.D., F.A.A.N.S
Alfred Uihlein Family Professor of Neurosurgery
Enterprise Chair of the Department of Neurologic Surgery at Mayo Clinic
9:10-9:30pm – Closing Remarks and Adjourn
Tickets
$200 – Resident/Fellows Ticket
$225 – Member Ticket
$250 – Non-Member Ticket
About The Lecturer
Fredric B. Meyer, M.D., F.A.A.N.S.
Fredric B. Meyer, M.D., F.A.A.N.S., is the Alfred Uihlein Family Professor of Neurosurgery and Enterprise Chair of the Department of Neurologic Surgery at Mayo Clinic.   Dr. Meyer is the Juanita Kious Waugh Executive Dean of Education for the Mayo Clinic College of Medicine and Science and serves as Dean of Mayo Clinic Alix School of Medicine.  He is currently the Executive Director of the American Board of Neurologic Surgery
Dr. Meyer attended Deerfield Academy and earned a B.A. degree in biology at the University of Pennsylvania. He earned his M.D. degree at Boston University, trained in general surgery and cerebrovascular research, and completed a residency and fellowship at Mayo Clinic School of Graduate Medical Education.
Dr. Meyer grew up in Massachusetts, with two brothers. His grandparents emigrated from Lithuania through Ellis Island. His father, Irving, was a distinguished W.W. II soldier and later became a maxillofacial surgeon. His mother, Charlotte, was a geriatric social worker. As a resident at Mayo Clinic he trained with a stellar group of technical surgeons including Dr. Thoralf Sundt, Dr. Burton Onofrio, Dr. Edward Laws, Dr. Patrick Kelly, Dr. Richard Marsh and Dr. Michael Ebersold. Under the guidance and mentorship of Dr. Sundt he spent one additional year in cerebrovascular research.
Dr. Meyer has published more than 375 articles in peer-reviewed journals, four books, over 60 book chapters, and several published editorials and abstracts. He has served on multiple institutional, national, and international committees and belongs to many neurosurgical organizations. He was president of the American Academy of Neurological Surgery and served as chair of the Journal of Neurosurgery editorial board.
Throughout his training and career, Dr. Meyer has received many awards and honors, including the Distinguished Alumnus Award from Boston University. His emphasis on resident education has led to 14 Mayo Clinic teacher of the year awards. In 2011, Dr. Meyer received the Distinguished Educator Award — Mayo Clinic's highest honor in education. As chair and program director, he made teaching and scholarship a priority goal of the department and has continued that emphasis in his roles as Executive Dean of Education for the Mayo Clinic College of Medicine and Science and Dean of the Mayo Clinic Alix School of Medicine. He has a very active clinical practice, performing over 325 major cases each year focused primarily on brain tumor, pituitary, and vascular pathologies. He is fortunate to work with a great group of colleagues, residents, nurses, and operating room staff.