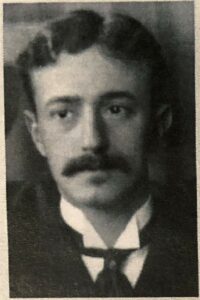 Dr. Charles A. Elsberg was born in New York City on August 24, 1871. He graduated from the College of the City of New York in 1890 and received his medical degree from Columbia University College of Physicians and Surgeons in 1893.
After an internship at The Mount Sinai Hospital and travel abroad, he become an adjunct surgeon and attending surgeon at Mount Sinai. He was one of the organizers of the Neurological Institute and was appointed Chief of Surgery when the Institute opened in 1909. In this post, he was pivotal in creating a new institute at the Medical Center in 1929. He remained Chief until his retirement in 1937.
Dr. Elsberg was a pioneer in spinal surgery, publishing three classical monographs: "Diseases of the Spinal Cord" (1916), "Tumors of the Spinal Cord" (1925), and "Surgical Diseases of the Spinal Cord Membranes, and Nerve Roots" (1941). These books remain much sought references. Important papers include description of giant tumors of the caudal equine (1913), varicosities of spinal veins (1916), exposure of ventral lesions of the spinal cord (1921), congenital arachnoid cyst (1933), and diagnosis of spinal tumors by measurement of interpedicular spaces (1934).
With Drs. Cushing and Fraizer, Dr. Elsberg was instrumental in founding the Society of Neurological Surgeons. He served as President of the American Neurological Association and the Society of Neurological Surgeons. He died in 1948.