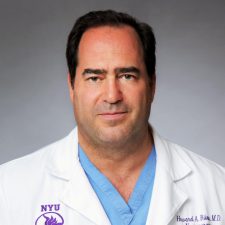 View Bio
I chose to pursue a career in neurosurgery because I wanted to help people, and I was drawn to patient care and treatment innovation. I enjoy working with people, and as a vascular neurosurgeon, my goal is to educate my patients and make them feel at ease in dealing with complex problems. It's important that I establish friendly and communicative relationships with my patients. I want them to feel comfortable asking questions and discussing their concerns with me.
At NYU Langone, I specialize in surgical and endovascular treatment for people who have cerebrovascular disorders of the brain and spinal cord. Cerebrovascular conditions are those that affect the blood vessels and blood flow to the brain and spinal cord. This includes patients with stroke, ruptured and unruptured brain aneurysms, and carotid disease, as well as vascular malformations.
I collaborate with neurologists, neuro-radiologists, and neuro-rehabilitation specialists to treat people who have had strokes and other complex neurovascular conditions at NYU Langone's Center for Stroke and Neurovascular Diseases. Our approach is collaborative, and we treat our patients by providing expertise in all aspects of their care. By working together, we are able to improve patient outcomes and treat lesions that are often thought to be untreatable or thought to be associated with a poor prognosis. We also focus on patient-centered care, with the goal of embracing our patients and their families by keeping them involved and informed during every aspect of their treatment.
In addition to providing care, I am active in research and have been involved in developing new devices and treatments for many neurovascular conditions. My most recent work has involved the development of new minimally invasive devices to treat brain aneurysms, a tracheal stent to treat vocal cord and airway collapse, as well as intra-arterial chemotherapy for recurrent malignant brain tumors.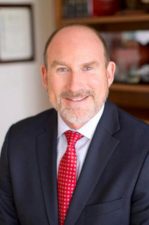 Sean Levine
Vice President
View Bio
Dr. Lavine dedicates his practice exclusively to diseases associated with the cerebrovascular system and to those diseases treated with Endovascular Neurosurgical and Interventional Neuroradiological Procedures. He was among the first surgeons in the country to complete training in these procedures after completing neurosurgical training. His expertise is in the area of neurovascular pathology including such conditions as brain hemorrhage, brain aneurysms, brain and spinal cord arteriovenous malformations (AVMs), carotid and vertebral artery disease, and stroke.
He serves as a Director of Neuroendovascular Services at NewYork-Presbyterian Hospital/Columbia University Medical Center and is a Professor of Neurological Surgery in the Columbia University Vagelos College of Physicians and Surgeons. Dr. Lavine and the other members of the Neurovascular Team in the Department of Neurological Surgery offer comprehensive care of cerebrovascular and related diseases. Additionally, Dr. Lavine collaborates with all other members of the Department of Neurosurgery and many other specialties that recommend the use of minimally invasive endovascular and percutaneous procedures to the benefit of patients with a wide variety of conditions.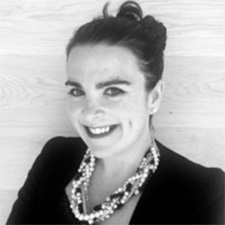 Kelly Wexlar
Social Secretary
View Bio
Kelly Wexlar serves as Program Director for Northwell Health's Neurosciences. Kelly leads the program's Continuing Medical Education and community outreach events throughout New York. She also builds Northwell Neurosciences' presence in our medical and patient communities through marketing, PR, corporate partnerships and various initiatives across the health system.
Receiving an M.B.A from Fordham University, Kelly previously worked at The Boston Consulting Group for the firm's global Private Equity and Principal Investors group. Kelly is deeply passionate about bringing diverse perspectives to neurosciences and committed to further innovating the department by leveraging new thought leadership and cutting-edge technologies shaping the field.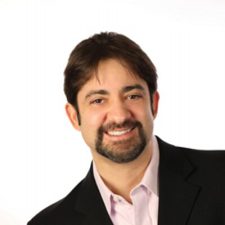 Jerry Allocca
Society Manager
View Bio
Jerry Allocca is recognized for helping clients look like digital gurus to their bosses. In 1998, he founded Connected Culture®, an award-winning team of digital marketing specialists, and is the author of a series of digital marketing playbooks.
Jerry hosts a video podcast, Navigating the Noise®, for marketing department leaders, and is a frequent industry speaker on the latest digital media platforms and teaches digital marketing at Hofstra University Continuing Education.
In working with marketing leaders, Jerry is known for explaining in plain English how to generate leads and sales online while tracking the cost per lead and profitability in every marketing channel.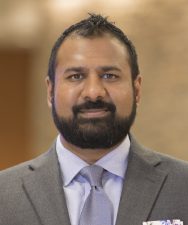 View Bio
Vijay Agarwal, MD, is an Assistant Professor in the Leo M. Davidoff Department of Neurosurgery at the Albert Einstein College of Medicine. Dr. Agarwal's clinical focus is on comprehensive treatments for adult patients with benign and malignant brain tumors. He specializes in the treatment of patients with primary brain tumors such as gliomas, meningiomas and pituitary tumors, as well as skull base and metastatic brain tumors. In addition, Dr. Agarwal treats cerebrovascular disease, including intracranial aneurysms and arteriovenous malformations.
Dr. Agarwal received his Bachelor of Science in Electrical and Biomedical Engineering in 2002 from the University of California, Los Angeles. In 2010, he received his Doctor of Medicine from Chicago Medical School where he graduated with honors. Dr. Agarwal completed his residency in Neurosurgery at Duke University Medical Center in 2016, as well as a fellowship in Minimally Invasive and Endoscopic Skull Base Neurosurgery at the Center for MIS Neurosurgery in Sydney, Australia. In 2017, Dr. Agarwal completed a fellowship in Open Skull Base Neurosurgery at the Mayo Clinic and in 2018 completed an Open Cerebrovascular fellowship at Emory University Hospital in Atlanta, Georgia.
Dr. Agarwal's research focuses on the genetics and proteomics of brain tumors. Specifically, he studies the genetic modifications and overexpression of certain markers that have been implicated in brain tumor growth and development. He also has a keen interest in neuro-innovation and medical devices.
Dr. Agarwal has presented at many national and international conferences and gatherings. He also has a number of publications on various topics of expertise, including microsurgical management of cerebral artery aneurysms and trends in management of intracranial meningiomas. Dr. Agarwal also has a textbook on complex and combined skull base approaches due out in 2019.
Dr. Agarwal is a member of the Alpha Omega Alpha Honor Medical Society, the North American Skull Base Society, the Congress of Neurological Surgeons and the American Association of Neurological Surgeons.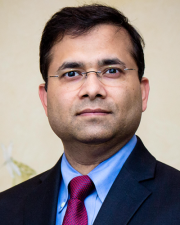 View Bio
Dr. Gupta currently serves as Director of Endovascular and Cerebrovascular Neurosurgery at Rutgers-Robert Wood Johnson Medical School. He is also the Director of Rutgers- Neurological disorders in Pregnancy Program and the Director of New Jersey Brain Aneurysm and AVM program at Robert Wood Johnson University Hospital in New Brunswick, NJ. He is also Associate Professor of Neurosurgery at Rutgers RWJ medical school.
Dr. Gupta did his general surgery training at Columbia-Presbyterian Medical Center of Columbia University College of Physicians and Surgeons in New York City. He then completed his Neurosurgery residency at Rutgers-New Jersey Medical School. He was appointed Chief Resident at the same institution. He then completed his fellowship in Endovascular Neurosurgery at the same institution as well.
He is an academic neurosurgeon with many invited book- chapters and scientific papers in National and International Journals both in basic neuroscience and in clinical neurosurgery. He is also the recipient of the prestigious American Heart Association (AHA)/ American Stroke Association 'young investigator of the year award' for his work on transplantation of neural stem cells and neural progenitor cells in brain for stroke and his research was awarded Top 10 research advances in the world by American Heart Association/American Stroke Association in 2001.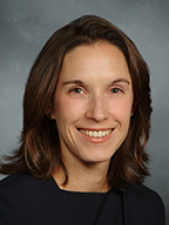 View Bio
Dr. Hoffman is a board-certified neurosurgeon who specializes in pediatric neurosurgery as well as in adult and pediatric epilepsy surgery. She has completed fellowship training in pediatric neurosurgery with a focus on surgical epilepsy, and has performed extensive research on the molecular mechanisms of progression of brain tumors, specifically medulloblastoma. Her clinical research includes venous anomalies in craniosynostosis, early surgical treatment for Rasmussen's encephalitis, minimally invasive methods of treating hydrocephalus and intracranial cysts, and the characteristics and safety of invasive monitoring for pediatric neurovascular disorders such as AVM.
Dr. Hoffman sees patients at New York-Presbyterian Weill Cornell Medical Center, NewYork-Presbyterian Queens, and NewYork-Presbyterian Brooklyn Methodist, and performs surgery at New York-Presbyterian/Weill Cornell Medical Center and Memorial Sloan Kettering Cancer Center.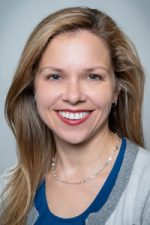 View Bio
Carrie R. Muh, MD, FAANS
Division Chief, Pediatric Neurosurgery and Surgical Director, Pediatric Epilepsy Program, Maria Fareri Children's Hospital and Westchester Medical Center. Associate Professor, Neurosurgery and Pediatrics, New York Medical College
Board Certification: Neurological and Pediatric Neurological Surgery
Professional Memberships
Congress of Neurological Surgeons
American Association of Neurological Surgeons
Council of State Neurological Societies
Associate Editor for Operative Neurosurgery
Associate Editor for Clinical Neurosurgery
Awards / Professional Recognition
CNS 2017 Innovator of the Year Finalist
Duke Health Fellow 2017
CSNS Socioeconomic Fellowship 2009-2010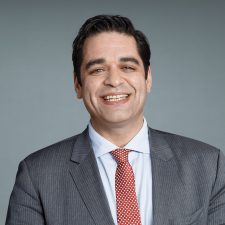 Dimitris Placantonakis
NYU
View Bio
When I was in high school, I became fascinated with the genetic code built into our DNA and the exquisite complexity of the brain. Early on, I knew that I wanted to care for patients who had disorders of the brain and work to improve treatment options to increase people's comfort during and after treatment.
As a neurosurgeon–scientist, I have dedicated my career to surgically treating people who have brain tumors, researching brain tumor biology, and designing new therapies. I specialize in surgery to remove gliomas, glioblastomas, pituitary adenomas, meningiomas, and brain metastases. Using minimally invasive techniques, I am able to minimize the impact of surgery on the brain.
Through my work designing and running clinical trials, I am also able to offer people opportunities to participate in research aimed at advancing new treatments, techniques, and medications that can prolong people's lives. I am dedicated to advancing the scientific knowledge of complex brain tumors, and I train and mentor future scientists and physician–scientists.
I am honored to have been recognized by Super Doctors and The Leading Physicians of the World many times. It's gratifying to receive this recognition, but I most cherish the opportunity to make a difference in the lives of my patients and their families. A brain cancer diagnosis can be the most difficult and stressful period in a person's life. I am privileged to be a part of the solution and grateful to be able to form powerful emotional bonds with my patients and their families during these difficult times.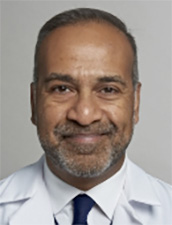 Raj Shrivastava
Mount Sinai
View Bio
Dr. Raj Shrivastava is a board-certified Professor of Neurosurgery and Otolaryngology (ENT) and Vice Chair for Clinical Affairs for the Department of Neurosurgery at the Mount Sinai Health System. He specializes in the diagnosis and treatment of skull base tumors, meningiomas, and pituitary tumors. He has sub-specialty fellowship training in complex skull base surgery that entails the use of minimally invasive technologies consisting of endoscopic, 3D, and stereotactic navigation in order to safely remove difficult and "hard-to-reach" brain tumors. He has been active in the advancement and development of these technologies through clinical research, resulting in several national peer-reviewed publications and awards. Dr. Shrivastava lectures nationally and internationally, often being invited to speak as a guest professor and lecturer.
He is a co-investigator of an NIH-funded study that researches the use of Ultra-High Field 7T MRI mapping of skull base tumors to improve patient outcome and safety. He has been appointed to the editorial board of neurosurgery journals in the sub-specialty area of skull base and endoscopic surgery.
Most importantly, however, Dr. Shrivastava believes that patient-centered care, good clinical outcome and personalized treatment comes first, and this will always be his first priority.
Dr. Shrivastava also serves as Director of the Neurosurgery Residency Program.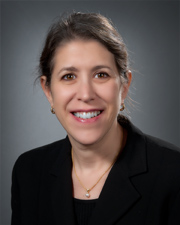 View Bio
Jamie S. Ullman, MD, FACS, joined Northwell Health in 2013 as director of neurotrauma at the Institute for Neurology and Neurosurgery at North Shore University Hospital. She brings 25 years of specialized expertise in the surgical management of head and spinal cord injuries, as well as acute neurological conditions such as stroke, cerebral hemorrhage, hydrocephalus and brain tumors.
A founding member of the Northwell Health Concussion Program, Dr. Ullman leads a team of experts in traumatic brain injury. She also works closely with the neurocritical care team in the Neurosurgery Intensive Care Unit at North Shore University Hospital to deliver comprehensive neurological services to the community.
Fully committed to being accessible for her patients, Dr. Ullman is always there to answer questions and address any concerns with kindness and compassion. She takes the time to go over every aspect of care, whether it s reviewing diagnostic films or explaining the thorough details of a procedure.
Research is also important to Dr. Ullman. She is actively involved in various neurosurgical clinical trials and studies including intracranial pressure monitoring and minimally invasive removal of blood clots in strokes. Her work has been highlighted in more than 60 medical publications.
A recognized leader in her field, Dr. Ullman has received numerous awards from national organizations, including the Distinguished Service Award from the Congress of Neurological Surgeons. She was also nominated for Northwell s President s Award, recognized for her leadership in elevating the neurotrauma program at North Shore University Hospital, the first trauma center in downstate New York to receive level I verification from the American College of Surgeons.
Dr. Ullman received her medical training from Robert Wood Johnson Medical School in New Jersey. She completed a residency in neurosurgery and fellowship in neurosurgery critical care at Mount Sinai School of Medicine, and an additional fellowship in neurotrauma at the Shock Trauma Center at the University of Maryland School of Medicine.
After completing her training, Dr. Ullman continued to pursue her passion for education. She has held faculty and leadership roles throughout her career, and currently serves as professor of neurosurgery at the Donald and Barbara Zucker School of Medicine at Hofstra/Northwell. As a core faculty member of Northwell s neurosurgery residency program, she is committed to training the future leaders of brain surgery.
Dr. Ullman currently serves on the New York state trauma and advisory committees, and was the first woman to serve as an officer and vice president of the Congress of Neurological Surgeons. She also previously served as chair of the American Association of Neurological Surgeons and the Congress of Neurological Surgeons Section on Neurotrauma and Critical Care.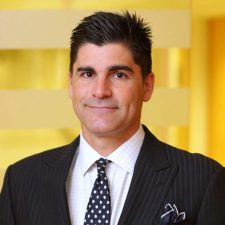 View Bio
Dr. Christopher J. Winfree grew up in Jupiter, Florida, and attended Dartmouth College, where he graduated with high honors in chemistry. After completing medical school at the Columbia University College of Physicians and Surgeons in New York, he joined the Department of Neurological Surgery at Columbia University as a resident. Following residency, he completed a fellowship in peripheral nerve surgery in New Orleans, Louisiana, and then a second fellowship in functional and stereotactic neurosurgery in Portland, Oregon.
Currently, Dr. Winfree is an Assistant Professor of Neurological Surgery at the College of Physicians and Surgeons in New York City, where he specializes in peripheral nerve surgery, peripheral nerve cancer surgery, nerve and muscle biopsies, pain neurosurgery, and spasticity. His research interests include the use of peripheral nerve transfers to treat spinal cord injury, and the use of neurostimulation to treat chronic pain disorders.
He is a member of several different professional organizations, including the American Association of Neurological Surgeons (AANS), the Congress of Neurological Surgeons (CNS), the American College of Surgeons (ACS), the New York State Neurosurgical Society, the North American Neuromodulation Society (NANS), the Neurosurgical Society of America (NSA), and the NewYork-Presbyterian Society of the Alumni, and he serves on the Society of Neurological Surgeons (SNS) Boot Camp Committee and the CNS Self-Assessment in Neurological Surgery (SANS) editorial board. He recently completed his term as President of the AANS/CNS Joint Section on Pain.
Please do not hesitate to contact our office with questions or for screening in preparation for your appointment with Dr. Winfree. After calling the office, you will be contacted for screening to assess how Dr. Winfree can best help with your care. This will help you prepare for your visit to Dr. Winfree in the office. In the event that you have a condition that Dr. Winfree is unable to treat, we can make recommendations and referrals to other practitioners as needed. The screening process is important because it helps prevent unnecessary and unhelpful visits for conditions that may be best treated elsewhere, but this is not what typically happens. Most patients who get screened then come in for evaluation with Dr. Winfree, and many work with us to create a neurosurgical management strategy that can be dramatically life changing.